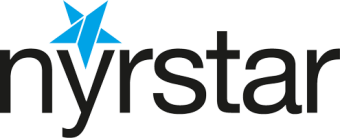 Plant Remediation
Status

Completed July 2017

Location

Port Pirie, SA
Project Description
Nyrstar requested a proposal from High Impact Solutions for demolition of the Old Leach Building Cooling Tower. The Project involved demolition of the Cooling Tower and its foundation followed by reinstatement of a new Cooling Tower foundation and installation of Acid Resistant Coatings. Nyrstar also requested that High Impact Solutions manage and direct the installation of the new Cooling Tower, walking platforms and stair case plus the connection of the pump motors.
Reason for engagement
The original Cooling Tower had eroded so severely that the Cooling Tower was constantly leaking. Its foundation had cracked causing electrolyte leakage to the ground water system. As the location of the Cooling Tower is located within 10 meters of the Operating SX Plant, High Impact Solutions was engaged to provide a methodology that would complete the project safely and in a meaningful time frame. As High Impact Solutions are specialists in Project Management and have a specialist Hydro Demolition team, the Hydro Demolition method was chosen to eliminate the potential of sparks and fire hazards around the Operating SX Plant ensuring the safest possible demolition and reconstruction while also allowing the surrounding plant to continue normal operations.
Scope of work
Development of Project Methodology
Risk Assessment meeting with Nyrstar
Assist in Foundation Design
Demolition of Original Cooling Tower and Foundation
Construct New Foundation
Supply and Installation of Metz Acid Proofing Systems
Manage and Direct Installation of New Cooling Tower and Walk Platforms
Installation of Pump Piping to Motors
Services
Civil Construction
Robotic Hydro Demolition
Excavation, Trenching and Earth Moving
Hydro Demolition Lance
Concrete and Composite Repair
Reinforcement Replacement
Structural Strengthening
UHP Water Blasting
Earth Moving and Preparation
Heavy Duty Flooring
Plumbing Installation
Key outcomes
As High Impact Solutions developed and executed the methodology for this project it resulted in zero on site incidents and there was no interruption to normal day to day operations to the Nyrstar SX Plant, Leach Plant or Copper Plant. High Impact Solutions have provided a sound structure that is coated in the highest quality Acid Resistant coatings and is no longer causing any environmental hazard through ground water leakage. Nyrstar have applauded how easy it is to clean and maintain the new Cooling Tower suggesting their personnel are very proud of the works High Impact Solutions have accomplished.
Project gallery