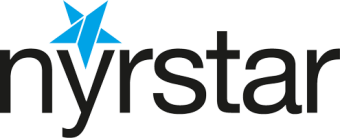 Transformation Project
Status

Completed November 2018

Location

Port Pirie, SA
Project Description
The Nyrstar processing facility is located in Port Pirie, South Australia, approximately 230 kms north of Adelaide and the international group recently invested over $660M to complete a major redevelopment of their smelting process plant.
Nyrstar Port Pirie Transformation Project was designed to deliver an innovative and sustainable solution to the current environmental and technical challenges facing the Nyrstar Port Pirie Operations. Nyrstar's strategic solution involved transforming its Port Pirie operations away from that of a primary lead smelter into a highly flexible poly-metallic processing and recovery facility, providing environmental benefits to the community, efficiency, process improvements and a solid future for the facility.
Reason for engagement
Nyrstar requested High Impact Solutions for a vast range of works during the Transformation Project. High Impact Solutions was requested to quote these works due to their extensive experience and precision to completing projects with sound knowledge and an impeccable safety record.
Scope of work
High Impact Solutions scope of works during this project included but was not limited to:
Acid Protection of Wet Gas 1 and 2
Installation of Acid Resistant Tiles in the New Acid Plant
Civil Construction and Shaping of the New 10k Tank Bund
Acid Protection of 10K Tank Foundation and Industrial Painting of 10K Tank
Installation of Acid Resistant Tiles and Bricks in the 10K Bund Sump
Epoxy Grout of all Columns in Wet Gas 1 and 2
Product Acid Handling Base Plate Epoxy Grout Installation
Pedestal and Hold Down Bolt Installation in Wet Gas 1
Concrete Repairs and Crack Injection in the TSL Furnace Foundation
Installation of the 10K Tank Dam Liner
Sea Water Structural Steel Epoxy Grouting and Industrial Painting
Epoxy Grouting of Heat Exchange Units and Plant Converter
Design and Construction of Lighting Tower Pedestals in the 10K Tank Bund
Design and Construct of Access Road for Coal Grinding accessibility
Services
Civil Construction
Earth Moving and Preparation
Ceramic Tiling
Heavy Duty Flooring
Dry Ice Blasting
HDPE Liners and Membranes
Key outcomes
The Nyrstar Transformation will have a significant and positive long-term effect on Nyrstar's operations and will deliver a substantial earnings growth benefiting Nyrstar and the Port Pirie Community alike.
Project gallery