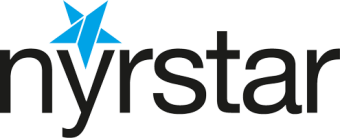 10T Tank Bund Project
Status

Completed March 2018

Location

Port Pirie, SA
Project Description
The Nyrstar 10T Tank Bund had been designed to contain Sulphuric Acid in the event of any spillage or tank leaks. High Impact Solutions where engaged to provide and install the HDPE Liner and then to cover the HPDE Liner with P2/20 Road Base, shaping fill to fall into bund sump. All fill is graded and rolled to ensure there will be no ponding or catchment areas in the Bund.
Reason for engagement
High Impact Solutions where engaged because of their specialist final trim operators ensuring a guarantee that works could be completed to design specifications. High Impact Solutions' history of working in high risk areas such as Acid Bunds and Tank Farms had given Nyrstar satisfaction that they would be engaging with a specialist company with the highest view to safety and precision to complete their projects to schedule.
Scope of work
High Impact Solutions scope of works during this project included but was not limited to:
Re-shaped existing bund with bedding sand to allow for HPDE Liner Installation
Manage and Coordinate HPDE Liner Installation
Install P2/20 Road Base to Bund Floor
Shape and Compact P2/20 to Bund Sump
Services
Civil Construction
Earth Moving and Preparation
HDPE Liners and Membranes
Key outcomes
The 10T Tank Bund was completed on time, on budget and with zero reportable Incidents.
High Impact Solutions has since been engaged by Nyrstar to complete works with similar scopes such as the Ocean Road Redevelopment, HPDE Piping Installation throughout the Copper Plant, and the Conveyor Feeder Bin Foundations.
Project gallery