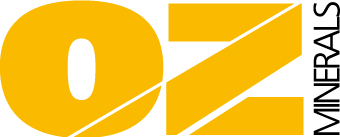 Shutdown Services
Status

Ongoing

Location

Prominent Hill, SA

Key Services

UHP Water Blasting, Hydro Demolition Lance, Reinforcement Replacement, Facade Restoration, Structural Strengthening, Abrasive Blasting, UHP Cold Cutting, Protective Coatings Replacement, Concrete and Composite Repair, Concrete Crack Injection, Structural Grout Replacement, Environmental Earth Remediation, Joint Resealing, Mobile Blasting and Painting
Project Description
Oz Minerals engaged High Impact Solutions to undertake site shutdown works, maintenance, blasting and painting of their site at Prominent Hill, South Australia.
Reason for Engagement
Shutdown crews for maintenance at all areas of the Plant.
Scope of Work
Supply and installation of Metz Acid Proofing Systems, rubber stripping In flotation tanks, blast and paint conveyors.
Services
UHP Water Blasting
UHP Cold Cutting
Hydro Demolition Lance
Concrete and Composite Repair
Concrete Crack Injection
Reinforcement Replacement
Structural Strengthening
Facade Restoration
Structural Grout Replacement
Environmental Earth Remediation
Protective Coatings Replacement
Joint Resealing
Mobile Blasting and Painting
Abrasive Blasting
Key Outcomes
On time delivery for ongoing works
Plant Refurbishment
Project Gallery